Ready for iPhone 5? Apple announces event next week
By Brandon Griggs, CNN
Wed September 5, 2012 | Filed under: Gaming and Gadgets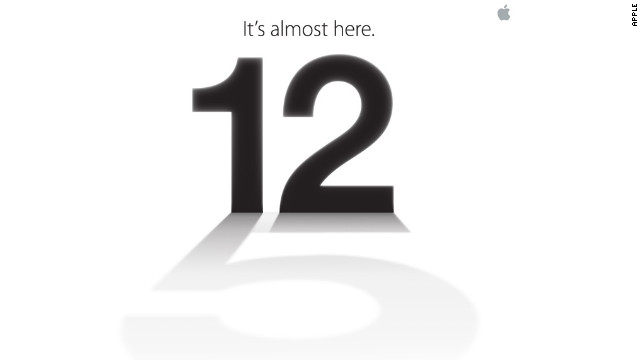 (CNN) -- It's looking like Apple's next version of its iconic smartphone will be called the iPhone 5. On Tuesday, the secretive company sent e-mails to members of the media, inviting them to an "invitation-only event" in San Francisco on Wednesday, September 12. The event is widely expected to be the launch of the next iPhone, but in typically cryptic Apple fashion, the invitation reveals little about what will be announced. The tagline says only, "It's almost here."
READ MORE: http://www.cnn.com/2012/09/04/tech/gaming-gadgets/apple-iphone-event/index.html?hpt=hp_t3