Good morning everyone and thanks for all the information.
Special thanks to msgeedeck, thank you for your very knowledgeable posts, sorry I been away from the thread but it's been a really busy last couple of days for me.
So we went up near Bellfountaine to pick up some bees from Denny Lamb of Lamb Apiaries.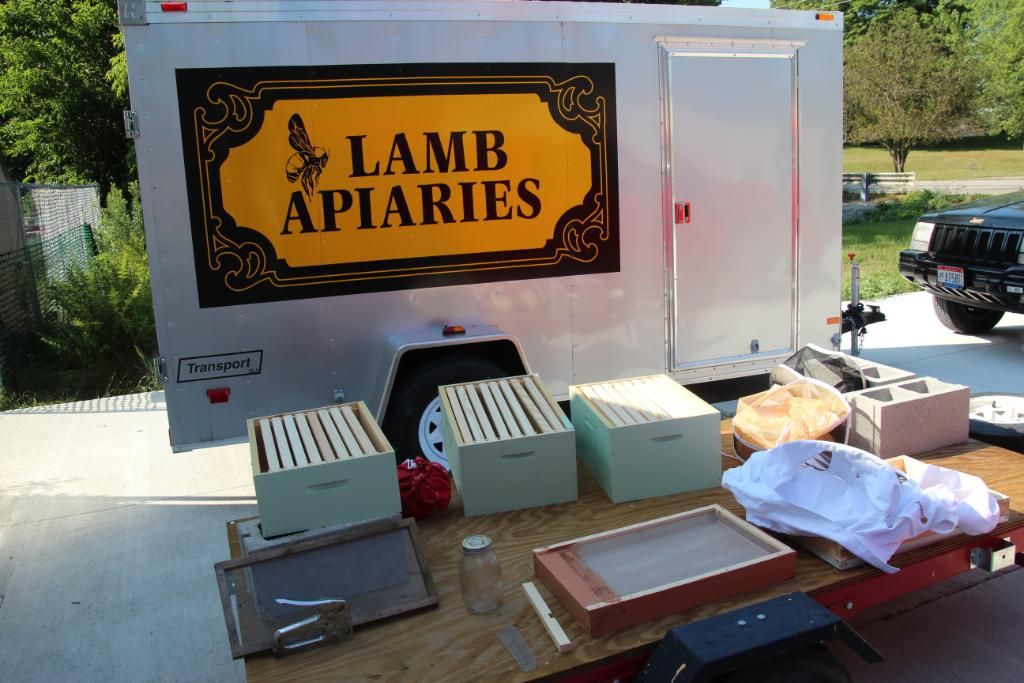 We met Denny thru COBA meetings that we have been attending at Franklin Park once a month but a small group of "hard core" COBA members meet weekly over at The Bee Yard @ The Rothenbuhler Honey Bee Research Lab @ Ohio State. Great group of people by the way, they have been very helpful.
http://www.centralohiobeekeepers.org/cobaprojects/beeyard/default.htm
We went there with the intention of getting a nuc (or Nucleus Colonies, small honey bee colonies created from larger colonies centered around the queen) to make it thru the fall but when we got there and Denny started to look at the nuc he said that they were ready to be hived up, "boiling over" as he put it. So we decided to go for it and went ahead and purchased a couple of hives from him to transport the nucs to.
Here is Denny getting our nuc ready for transport.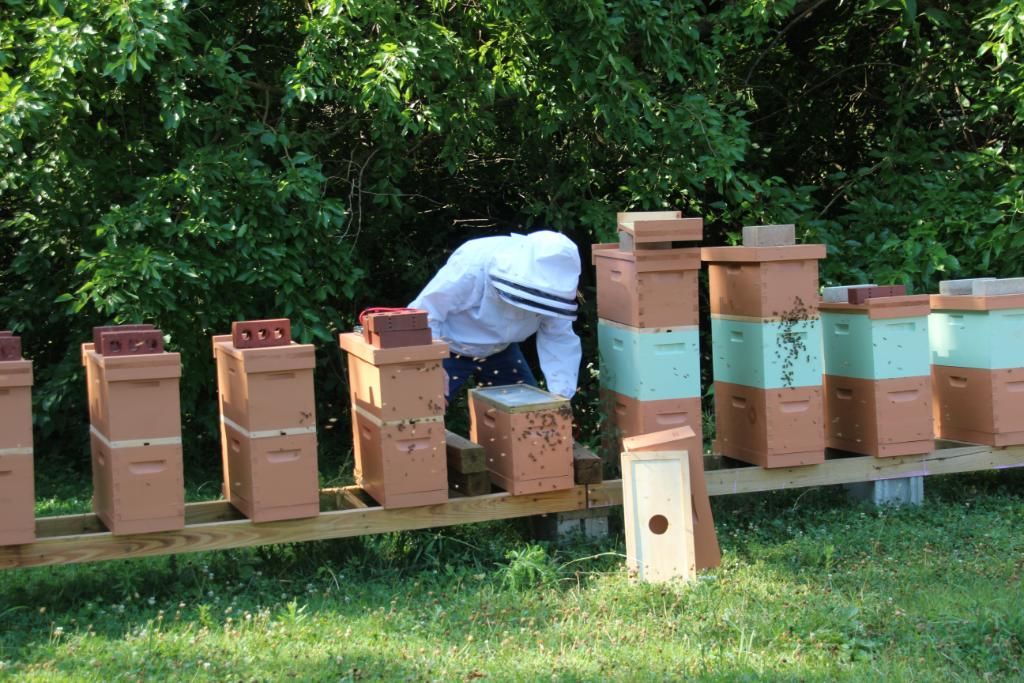 It really was loaded too.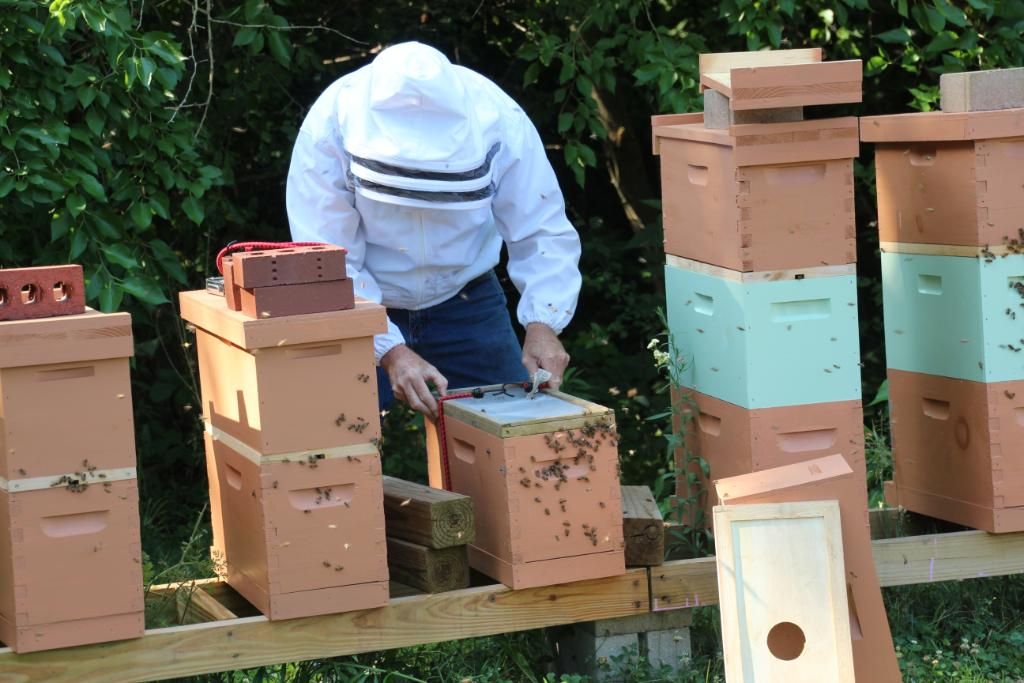 A few more of his hives.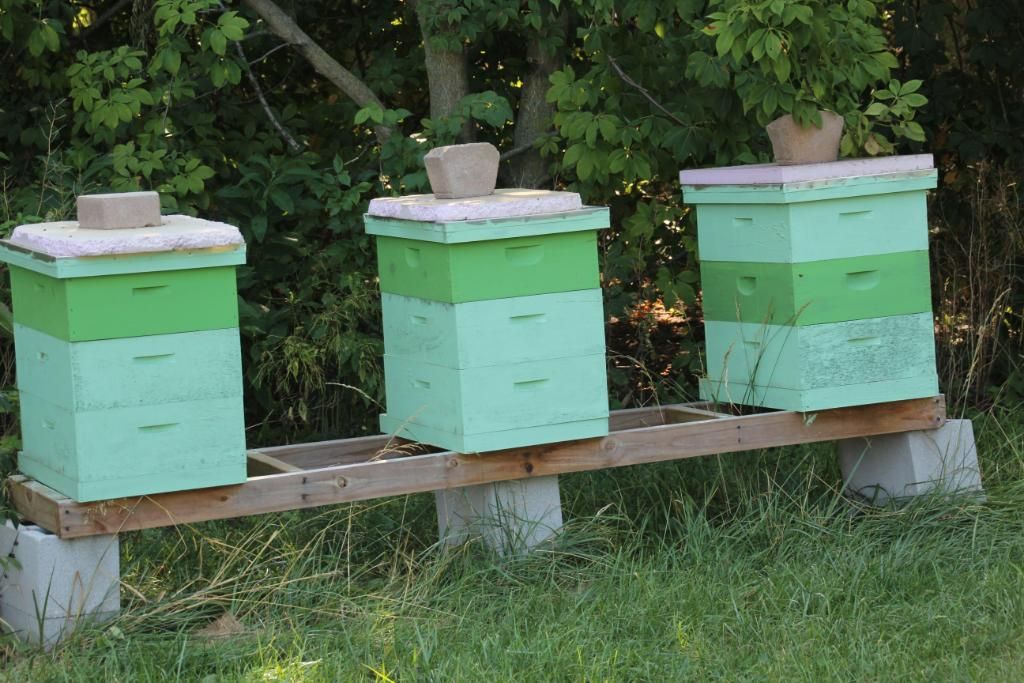 It was an interesting ride home to say the least but he screened them up well for us and I don't think we lost one on the transport.
Here is the garden they are going to pollenate for me.


And here I am taking the frames from the nuc to their new hive.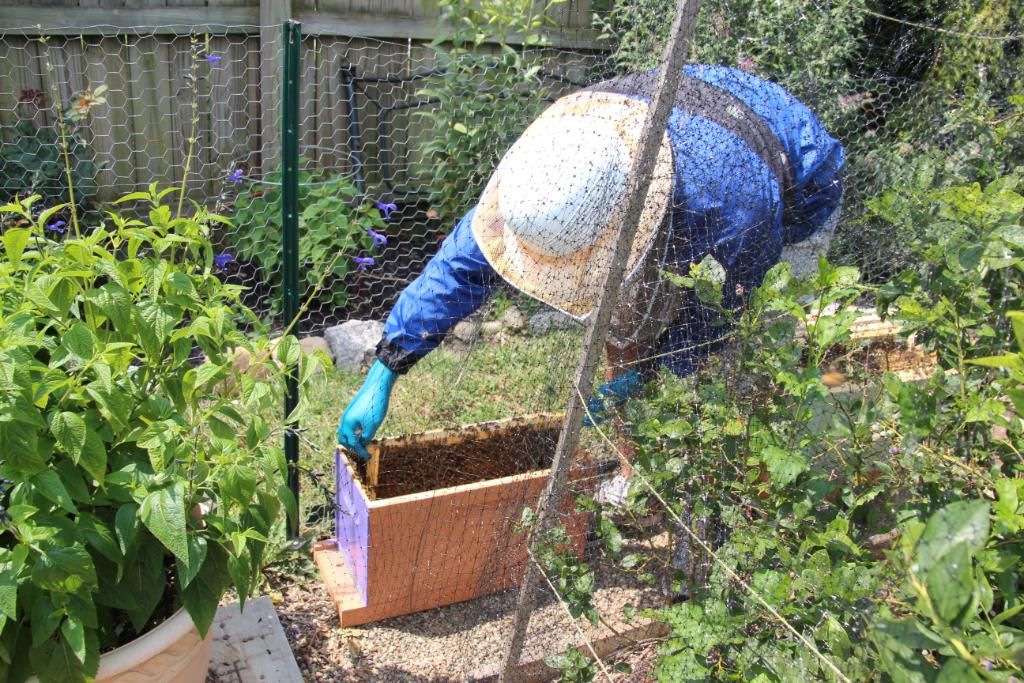 A whole lotta bees…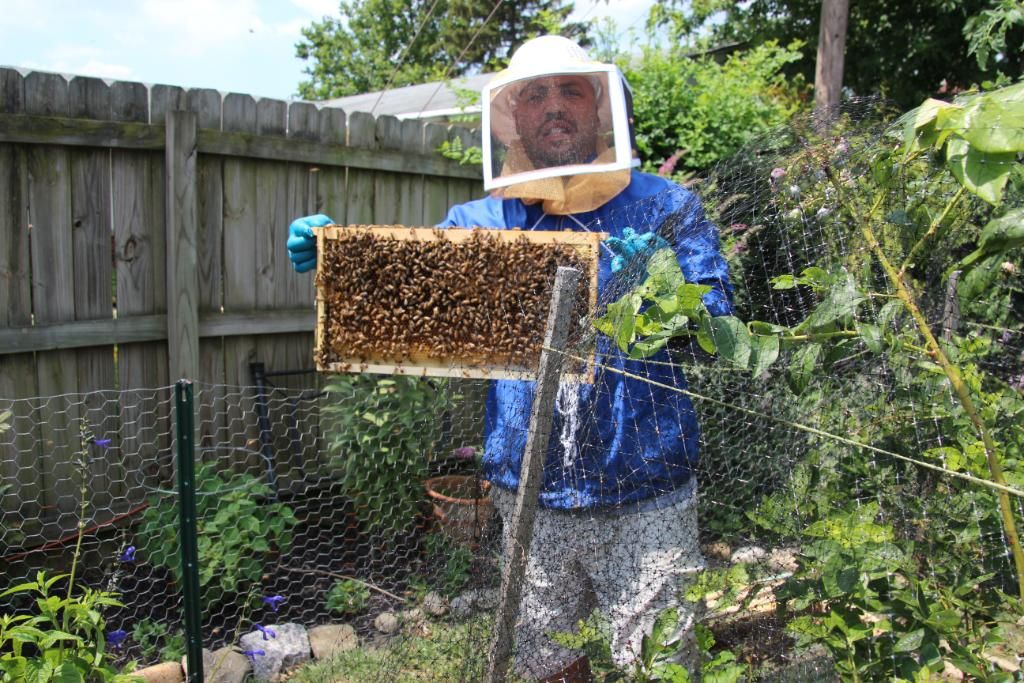 Here they are in the new hive, still one more frame to add to the eight frame.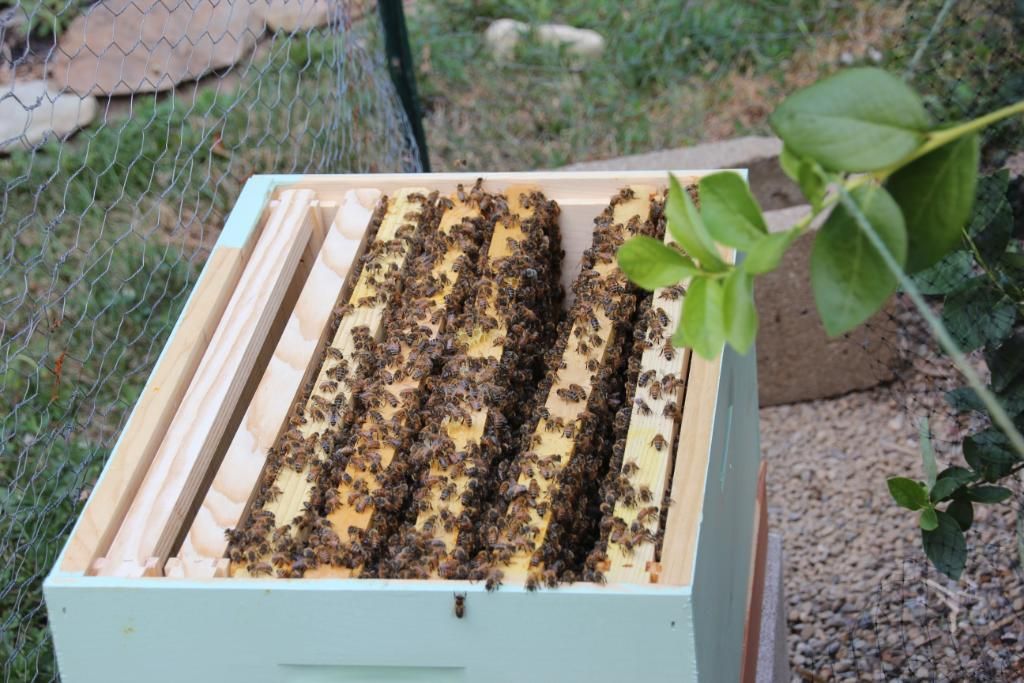 The empty nuc, well empty of the frames anyway.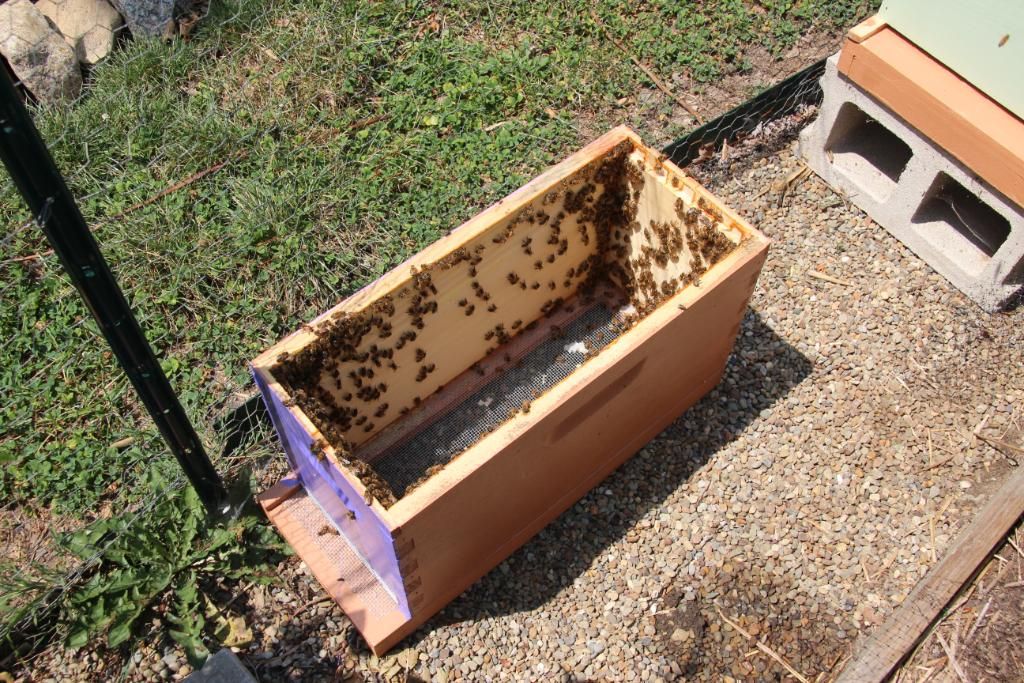 Placing the 2nd hive on top.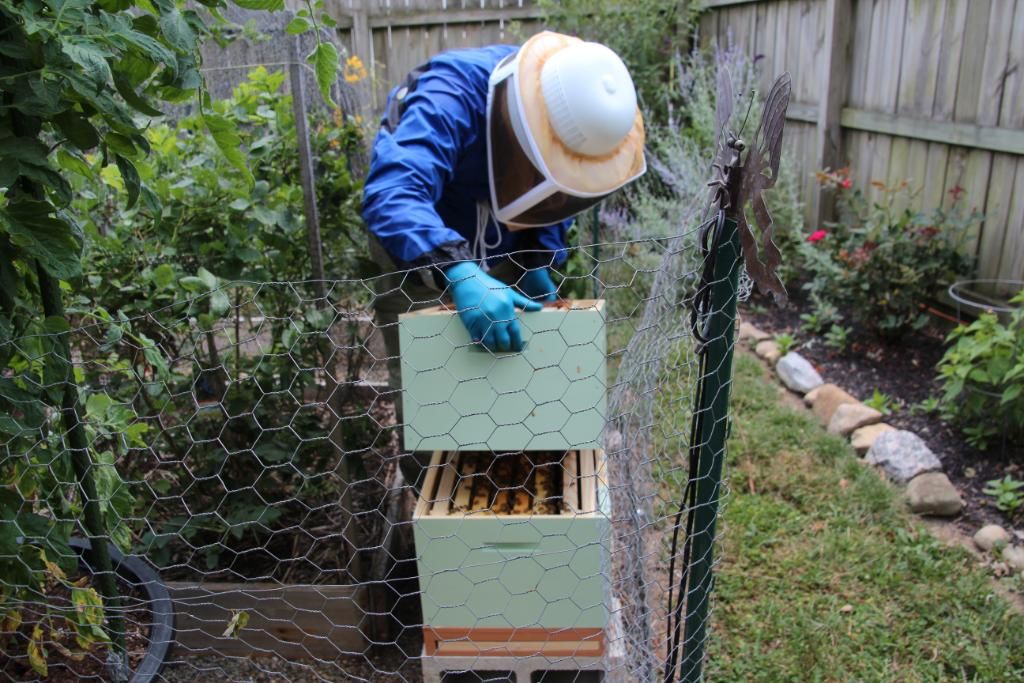 A protein patty on top for feeding, I know that I will be feeding them a lot to give them time to store up enough honey for the winter but if anyone can do it Denny's girls can do it.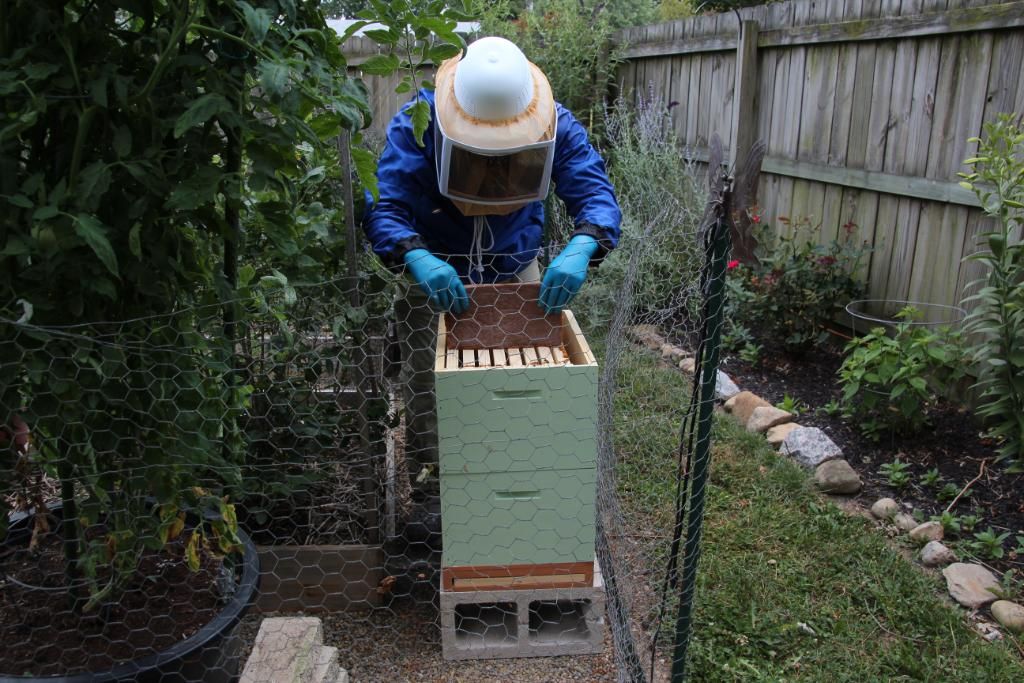 I put the empty nuc on top of the hive for a while to give the stragglers a chance to make it over.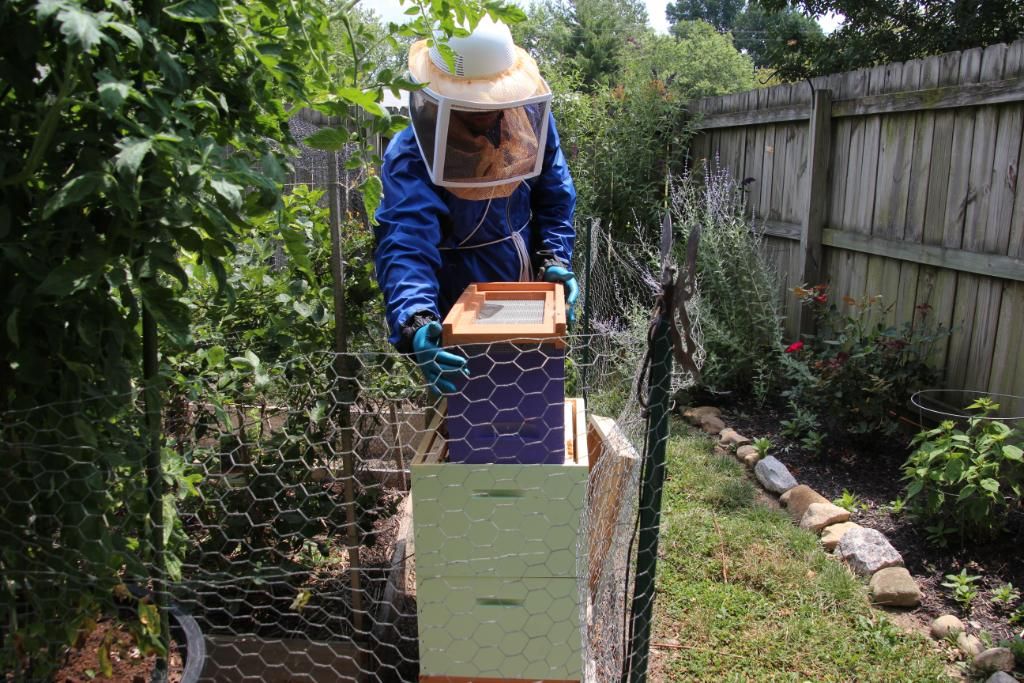 Nuc is just about empty so ready for the lid.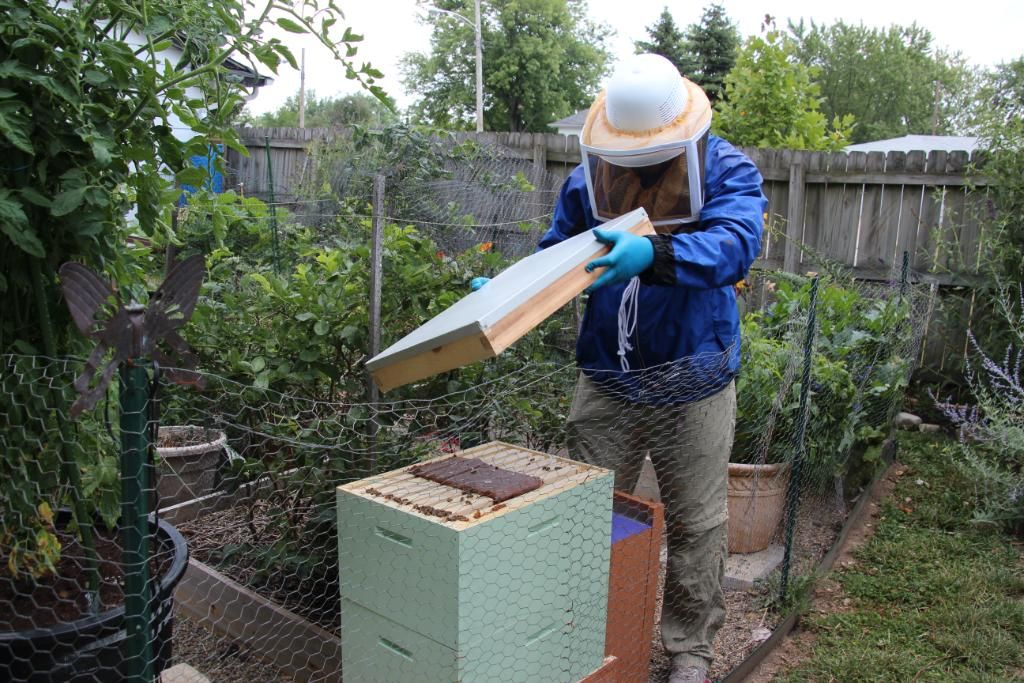 Finished product with the nuc in front for those last few hanger ons.


You'll notice me in shorts early on but quickly realized I had to cover up the legs, they were all over me.
Of course I had to pick the hottest day of the year to do this but everything seems to have gone okay.
I've started feeding sugar water mix yesterday and am about to go check on them now.
An extra, extra special thanks to my wife Mishelle for taking the pictures and tolerating another hobby!